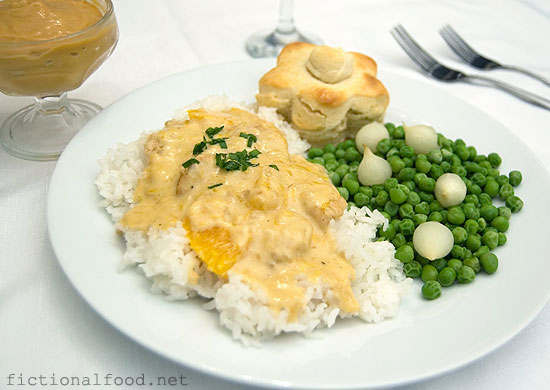 This shit is DELICIOUS.
Well, one quarter of it is. Tonight, I made a version of
this chicken with creamy orange sauce recipe
, but I didn't do the peas and pearl onions, the flower-shaped biscuits, or the "pudding the color of honey". But the chicken and rice turned out fucking FANTASTIC.
It was a hit with everyone, and I'm already thinking about ways to try and make it healthier. Because as it is, eating this EVER again will fuck over any chances that I'm making to lose weight.
Still working on getting the sound clip from Jim that I wanted, but I'll get it. And you will be squicked.