With that title alone, this final post of 2012 makes me proud! It comes from the thread on 20SB for "so-bad-they're-good" movies, and it is part of my defense of Super Mario Bros. as
awesome
. Call it horrible all you like, but I will always love that movie.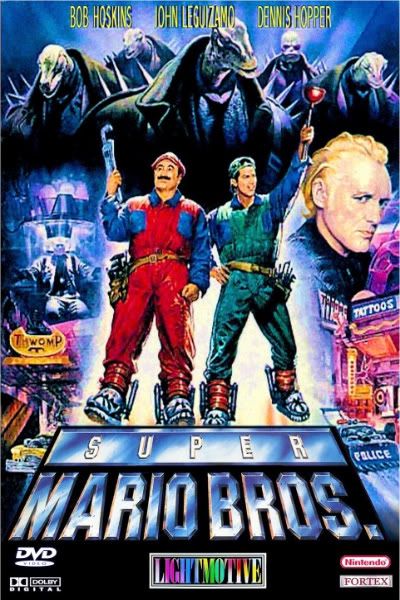 You know what? Now that I'm talking about it, and thinking about it, I need to figure out what box it is in. The VCR is hooked up, the universal remote is programmed for it, now I just need to find this, so I can have fun with dancing Goombas and an ensemble of overacting celebrities that have done much more impressive work since.
Right now, though, I don't think finding this movie should be my priority. I'm working on my first pizza dough, and by "working on" I mean "finding something to do online while I wait and see if the dough will rise and I didn't fuck it all up". Maybe I should do some sort of year in review post like other,
better
bloggers....Nah. I'll stick with trying to not-fuck-up pizza dough, and having a back-up plan of breadsticks or crackers or something if it didn't turn out right.
Has anybody out there made pizza from scratch before? Any tips for me?
Or, on the other hand, any people aside from me love Super Mario Bros., the movie? I can't be the only one!